07
The snow has arrived, leaving parts of the world looking like a magical winter wonderland right out of a picture. What a beautiful time for a wedding! Although you may think that choices of winter flowers for weddings are limited at this time of the year, I assure you that is not the case. Although popular wedding flowers are always an option, winter offers the unique and exciting opportunity to incorporate holiday themes into your wedding.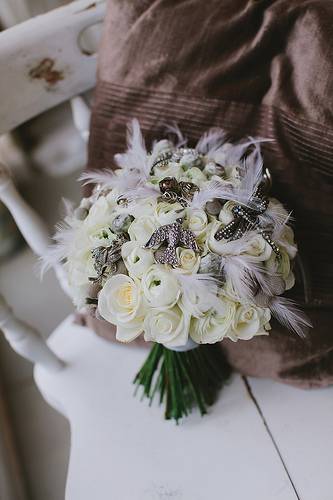 Image via Flickr by John Hope
Choosing Wedding Flowers
First off, I just want to say that you do not have to choose a holiday theme for your wedding flowers just because your wedding is taking place in winter. Lilies, roses, daisies, and orchids, for example, are available all through the year; so are many other flowers, although out of season flowers and exotic flowers may be more expensive during winter. You can always choose flowers and arrangements based on your favorite flowers, wedding colors, or on the meanings of flowers. That being said, I would like to focus on the special opportunities that a winter wedding presents.
The Magic of Christmas
Posted by in Wedding Flowers