11
Tuesday December 11th 2012
With Christmas just around the corner, the need to find the best Christmas gifts for coworkers is quickly becoming more and more pressing to those who have yet to complete their holiday shopping. To avoid the holiday rush, shopping online for your Christmas flowers can be your best bet.
If you're thinking of using fresh flowers as Christmas gifts, then you'll find flower deliveries among the most convenient of options.  The only thing you need to know is the actual items that you'll be sending out to the people that you work with. For those of you who are in a hurry and do not have the time to shop around, here's a short list of the top five best Christmas business gifts that you can send to coworkers or employees:
Posted by in Holiday Flowers
07
Every year, when the Christmas season comes around, people usually find themselves soaked with twinkling lights and red and green lushness. The holidays are pretty uniform this way, especially with the use of specific flowers as Christmas ornaments.  Take the poinsettia, for example. These gorgeous plants are easily one of the best selling florist products during the Yuletide season.
For those who are not very familiar with Christmas plants or flowers, there is actually a good reason for why Poinsettias are found just about everywhere during Christmas time. For one, this time of the year is when Poinsettias actually bloom; around the month of December. And with these plants being completely covered in red and green foliage, Poinsettias are easily associated with this happy holiday season.
Posted by Justin Cerciello in Holiday Flowers
06
Thursday September 6th 2012
The thing with some holidays is, they're not exactly as popularized as the others. Take the grandparent's day for example. Sure, everyone loves their dear grandfather, but not a lot of people know that there's an actual day when you can celebrate how awesome your grandparents are.  
Grandparent's day is actually a secular holiday in the US, celebrated every year on the first Sunday that follows Labor Day. Generally a celebration of the great contributions that the senior citizens have made throughout history, Grandparent's Day is also another excellent reason to reach out to your old folks. 
Posted by in Holiday Flowers
07
The month of September is one of the most infallible months to give flowers. It marks the transition of summer to fall, therefore making up a climate that fosters dashing parades of floras. Blooms should therefore be in store for those who would want to give out flowers on the first Monday of September, celebrated in America as Labor Day.
While it is not really traditional to give out bouquets on this particular holiday, sending out celebratory flowers could be a way to show appreciation to the hard work of employees and laborers. Posies could also liven up picnics and other family activities on the special day of the high fliers.
Posted by in Holiday Flowers
03
July 4th, also known as Independence Day, is a spectacle of music, merriment, fun, and excitement typically ending in a beautiful fireworks display that celebrates
the Independence of the United States. Marked by boisterous merrymaking, fireworks displays, delicious barbequed food and light summertime beverages, many Americans choose to celebrate this day of Independence in a variety of unique and interesting ways.
The colors of the flag of the United States are commonly splayed in nearly every state throughout the country during this time, and everything carries on a patriotic theme.  If you're looking for a great way to display your patriotism in an elegant and subtle approach, you can opt for flower displays and flower arrangements; a more subdued yet classical method of celebrating the independence of this great country that we have all come to love.
19
If you are looking for the perfect arrangement of flowers to surprise your mother with come this Mother's Day, then look no further than the Sweet Devotion Bouquet.  Remind your mother how wonderful she is with our offer for this inexpensive and irresistible Mother's Day arrangement.
The Sweet Devotion Bouquet creates wonderful wishes for perfect happiness with bright and exquisite blooms that are always guaranteed to be fresh. Lavender roses and stock-matthiola accented with lush greens arranged in a clear glass vase.
Send your mother a beautiful expression of heartfelt sentiments with a gorgeous display of gratitude and affection to recognize the positive contributions that great mothers make to society by raising their children to be upstanding citizens.
05
Tuesday February 5th 2013
Valentine's Day celebrates the love and affection between intimate companions and is one of the biggest holidays for sending flowers. 
Roses are among the best Valentine's Day gifts to give to your loved one on this momentous occasion as they are personified as the flower of love and stand for eternal devotion, passion, courage and respect. 
05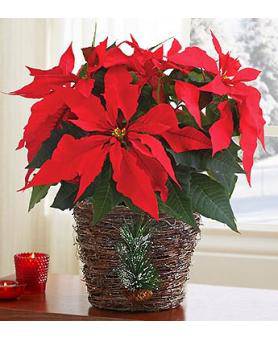 Once the holiday season begins, you are sure to see poinsettias at almost every restaurant, department store, shop, etc. This is a plant that is a reminder that Christmas is around the corner and brings out the Christmas spirit in everyone.
The poinsettia plant is the perfect representation of Christmas and the holidays. There is no mistaking December's presence with its bright red and green leaves.
Posted by in Holiday Flowers
01
Thursday December 1st 2011
There is something about the holidays that brighten the spirits of any and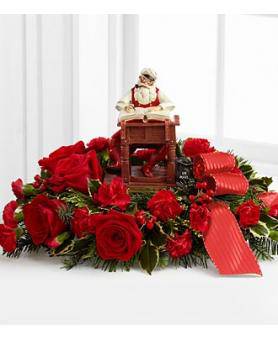 everyone. The world seems to be more joyful and it is a time to be joined with loved ones.
The FTD Norman Rockwell Centerpiece is special accent to any home for Christmas. It's rich Christmas colors bring a warm and comforting presence which is perfect for the holidays!
Posted by in Holiday Flowers
21
Monday November 21st 2011
It's the holidays again!. The time of year filled with magic and cheerfulness which is shared all over the world.Christmas is a heartwarming holiday spent with friends, family, and loved ones.
The Thomas Kinkade Carolers Centerpiece represents everything Christmas. His festive artwork can make any holiday floral centerpiece shine!
Posted by in Holiday Flowers