12
Wednesday November 12th 2014
Whether it is on your dining room table or on the silver screen, flowers steal the show. Some of the most memorable scenes from movies are those with flowers. It isn't surprising really -- flowers communicate so much more than words in a way that is hard to forget. Chances are one of your favorite movies features flowers that are hard at work conveying meaning and creating ambiance. Let's take a look at some of the most famous flowers from movies.
Poppies in The Wizard of Oz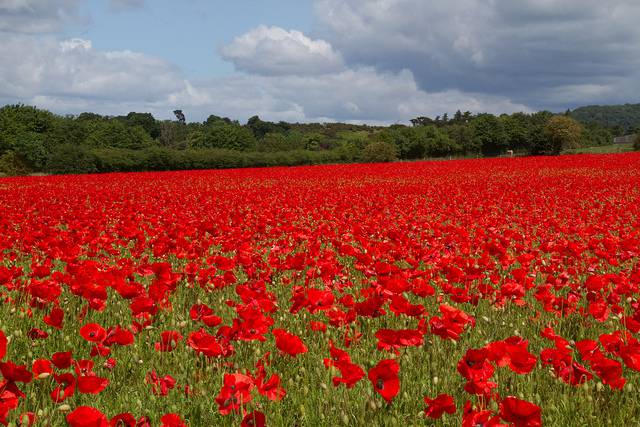 Photo via Tony Hisgett (Flickr)
Who could forget the scene from The Wizard of Oz film in which Dorothy and her friends fall asleep in a field of scarlet poppies? Dorothy and her group cross through the blazing field in order to reach the Emerald City. They are not aware that the lovely flowers are cursed. The magical flowers smell wonderful and cause anyone who smells them for long to fall into an eternal sleep. The field is an obstacle to slow the group down, possibly for good. In the film, only intervention from Glenda the Good Witch in the form of snow breaks the powers of the poppy. However, in the book by L. Frank Baum, it is the Tin Man and the Scarecrow who save Dorothy, Toto, and the Cowardly lion. In reality, poppy seeds are used to make the drugs opium, heroin, and morphine which are depressants and induce sleepiness among other things.
Posted by in General