14
With National Relaxation Day coming up tomorrow, we're giving you the perfect excuse to try some essential oils, which will take R and R to the next level.


I'm sure you've heard of aromatherapy before, but have you ever wondered how it actually works? Perhaps you doubt it works at all? It certainly does wonders, so if you haven't tried it yet, it's high time you do.But before we get down to the gist of this post, here's a little anatomy lesson that will help convince those hardest to convince.
Aromatherapy starts with the olfactory nerve, responsible for sending sensory information related to smell directly to the brain. The nerve, strategically located deep in your nose, is connected with specific parts of the brain, namely the limbic system and amygdala, which are in charge of our emotions and mood.The two regulate our autonomic nervous system, the one which quickens our breath, increases the heart rate and raises blood pressure when we're stressed or anxious. The autonomic nervous system also slows the heart rate and relaxes muscle tension.In short, certain smells will stimulate our nervous system - including the parts that are responsible for curbing stress - naturally!
Doesn't it sound like magic? Check out the list of my favorite floral essential oils that help restore your inner zen.
Lavender
It's particularly effective at reducing mild sleeping problems. An evening spent breathing in lavender scent will help loosen up those tense muscles and relieve stress, which is what most of us need after a busy day in the office. It's one of the least expensive essential oils.
Ylang Ylang

Ylang Ylang is the flower of a tropical tree called cananga, which is native to Southeast Asia, therefore its odour is more exotic. This oil is known to relieve stress and lift your mood when you're feeling down as it lowers blood pressure in an instant. It's sometimes used by therapists working with patients who suffer from depression.
Chamomile

Chamomile is another oil that significantly lowers blood pressure and keeps the nervous system in good balance when used regularly. Relieves stress, convulsions and other hyper-reactions in children and adults.   
Clary sage

Clary sage is actually an herb. Its oil is a powerful stress reliever, one that helps release muscle tension. In addition to those wonderful qualities, it helps keep the hormones in balance, so it's recommended to anyone who experiences hormonal shifts (yes, this includes menstruating women).  
Jasmine

This is a gorgeous fragrance; one that is a true mood booster. The National Center of Biotechnology Information recently released a study confirming that jasmine essential oil is excellent for fighting anxiety, insomnia, depression and low libido.A hot bath with a few drops of essential oils remains my favorite way to enjoy them. What's yours?
Posted by Yvette Irvin, Regalix in Anniversary Flowers
08
Tuesday December 8th 2015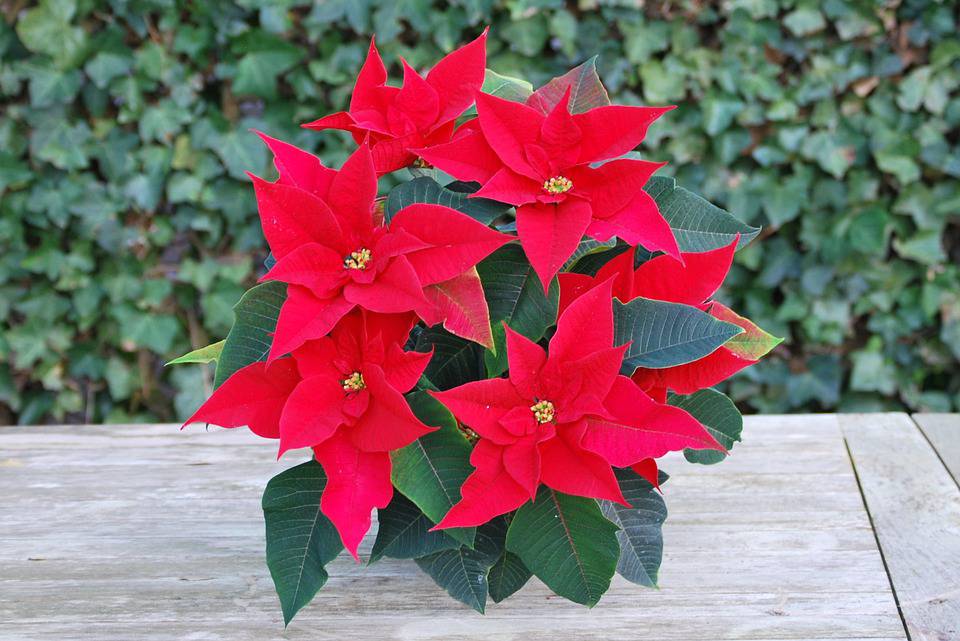 Photo via http://ow.ly/VD3rp
When poinsettias start to appear in windows all around my neighborhood, I know that the holiday season is in full gear. A bright red poinsettia wrapped in gold or silver ribbon is a must-have for people who love to decorate their homes and businesses in December. So I thought I'd use this week's post to take a more in-depth look at this distinctive plant that seems to be just about everywhere this time of year. Enjoy!
30
Monday November 30th 2015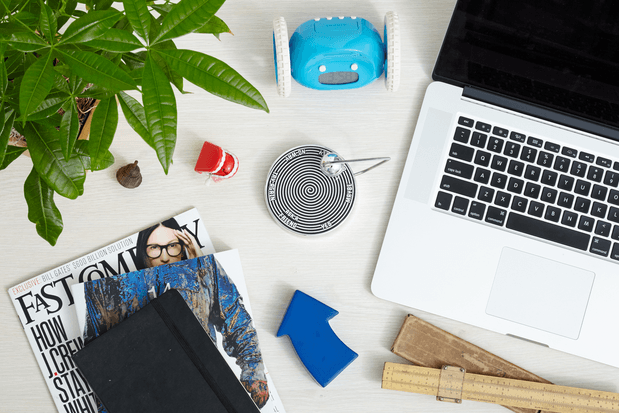 Photo via http://ow.ly/VrWGs
As winter approaches, many people begin to miss the colorful flowers and plants that disappear with the cold weather. Some people even deal with seasonal affective disorder, or SAD. Fortunately, there are many low-maintenance plants you can add to your office space to give the atmosphere a much-needed dose of cheer. For this week's post, I'm highlighting a gathering of appealing plants that need very little sunlight and water. Some of them even help with indoor air quality. Enjoy!
24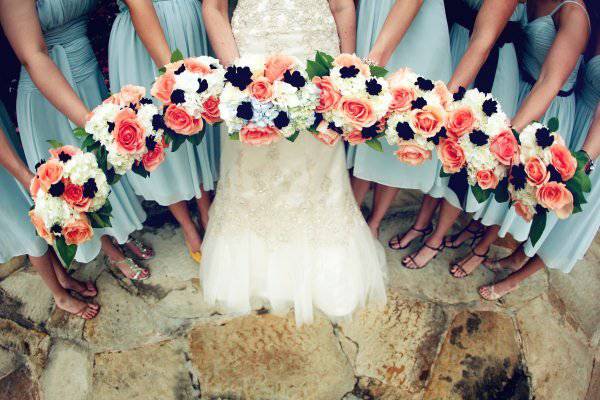 Photo via http://ow.ly/M48kn
Each spring, I look forward to seeing all of the interesting new trends for the upcoming wedding season. What sorts of colors will be popular this year? What types of flowers will brides use in in their bouquets? All of the fresh, creative ideas serve to inspire me in my own floral designing work. If you're getting married this year or you have a friend who is, you may want to check out some of the trends for wedding flowers in 2015.
25
Wednesday February 25th 2015
An old and classic love poem by Robert Burns states "my love is like a red, red rose", and this is indeed what most of us automatically think the rose symbolizes; however, there is a rose for most other emotions as well. Roses and specific rose colors have long carried unspoken meanings that symbolize everything from politics to religion to feelings. They have represented goddesses, political factions, kings, queens, brides, and more. They have been the subject of many a poem and painting and are the royalty of flowers. The next time you send someone roses, keep in mind there are a wide array of colors that carry different meanings. Don't limit yourself to just red when another color may voice your emotions better.
16
Wednesday April 16th 2014
As wedding season starts to pick up speed, my appointment book begins to fill up with the names of grooms- and brides-to-be who want me to help them plan their weddings. In the course of my work, I've seen my share of blenders, popcorn poppers, and bath towels arranged on the gift table at a wedding reception. I always admire a guest who comes up with a terrific, personalized gift. In my opinion, a personalized present comes with an extra element of thoughtfulness from the giver. If you are planning to attend an upcoming wedding, here are a few personalized wedding gift ideas to consider.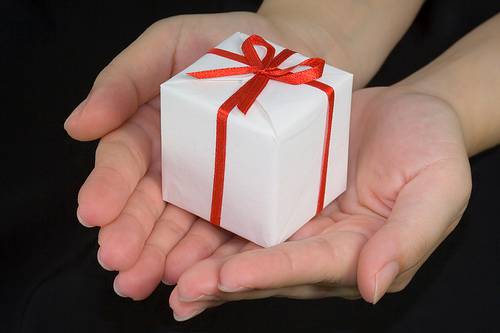 Posted by in Anniversary Flowers
06
Tuesday December 6th 2011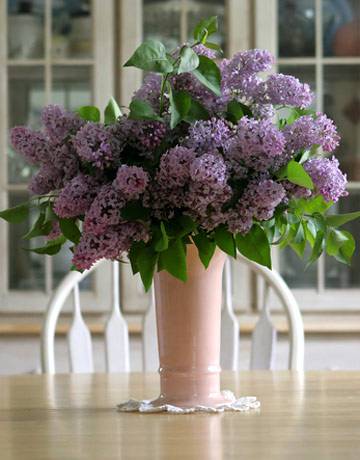 Eight years together is a wonderful achievement and deserves a celebration. This year is a celebration of your growing relationship and a reminder of the early days of your love.
The gift for your love of 8 happy years should be a reflection of the love you have for her. Lilacs are symbolic of everything that your anniversary represents. Celebrate with a fragrant bouquet of white and purple lilacs flowers for your eighth anniversary.
Posted by in Anniversary Flowers
02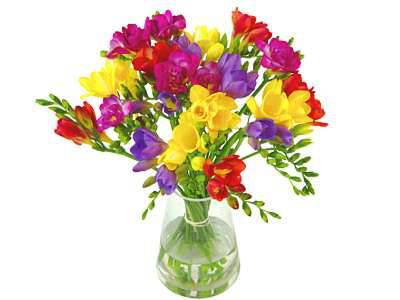 Your seventh anniversary is a special occasion which signifies trust and faithfulness in your relationship. Celebrate this memorable day with a beautiful arrangement of fresh cut flowers for your seventh anniversary!
Your selection of seventh anniversary flowers should reflect the love and trust of your relationship. Sending your loved one a lovely bouquet of freesia is sure to make that wonderful day even more amazing!
Posted by in Anniversary Flowers
25
Friday November 25th 2011
Your sixth wedding anniversary is a memorable occasion that signifies the beauty
in your relationship. Celebrate with a beautiful set of flowers for your sixth anniversary.
For the sixth anniversary flowers, it is common to send a big beautiful bouquet of white calla lilies.  The elegance of these flowers are a reflection of the elegance in your relationship.
Posted by in Anniversary Flowers
20
Sunday November 20th 2011
Your fifth anniversary is a milestone that is to be recognized and celebrated. Being together for half a decade is something to be appreciated! Celebrate in a grand way and invite family and friends to this joyous event.
Fifth Anniversary Flowers should reflect your sentiments and the beautiful meaning of this accomplishment. For your fifth anniversary, daisies are customarily sent.
Posted by in Anniversary Flowers