19
Photo contributor: Gary Bendig
Easter, the celebration of rebirth, is upon us! As your family embarks on the search for Easter eggs, look around and take in nature's gifts. There are so many Spring plants traditionally associated with the Easter Season. Here's a look at some of our favorites along with the symbolism behind them.
White Easter Lilies
Photo Contributor: unknown
The quintessential Easter flower is, of course, the Easter Lily. White water lilies are trumpet-shaped white flowers. They are symbolic of purity, virtue, innocence, hope and life, which makes them the go-to flower of Easter.
Tulips
Photo Contributor: Krystina Rogers
Tulips are a classic Spring bloom. They are often called the harbingers of Spring, as they are among the first flowers to bloom. Spring flowering bulbs such as the tulip seem to come back from the dead, which is one reason they are associated with Easter. They have a unique bell-shaped blossom that resembles the spherical shape of an Easter egg.
Daisies
Photo contributor: Kris Atomic
Daisies are small delicate flowers often blooming in white or yellow colors. Daisies are thought of as the floral archetype and are often the first thing children learn to draw. Daisies symbolize purity, innocence, gentility and loyalty. This flower can be found growing wild on grassy fields and will likely be cradling hidden Easter eggs during your egg hunts.
Azaleas
Photo contributor: unknown
Azaleas are evergreen shrubs with generous flowers growing in many colors including white, pink, salmon, lilac, purple and red. They are interpreted as having many different meanings, but the most relevant Easter meaning is, "caring for the family and self." It's no wonder these are associated with the lovely family gathering of Easter.
Daffodil
Photo contributor: unknown
Daffodils, along with other floral bulbs, are symbolic of rebirth and new beginnings. These are also known as "Lent lilies" in England because of their long association with Lent.
Hyacinth
photo contributor: unknown
There is nothing quite like the sweet scent of hyacinth flowers. Another early Spring-blooming bulb, the hyacinth can be given as a potted bulb and be planted in the garden after the blooms die. They come in pink, yellow, white and shades of purple, which are also the classic colors of Easter. You will see them widely available in stores in the Spring. In the language of flowers, the hyacinth represents sport or play, while the blue hyacinth means constancy.
Which ever bloom you choose this year, we hope you and your family have a fantastic Easter!
(We'd love to see how you use @AvasFlowers to make your special moments extra-special. Share your pictures on Facebook, Instagram or Twitter using "#AvasFlowers" for a chance to be featured on our social channels!)
Posted by Ava's Flowes in Special Occasion
11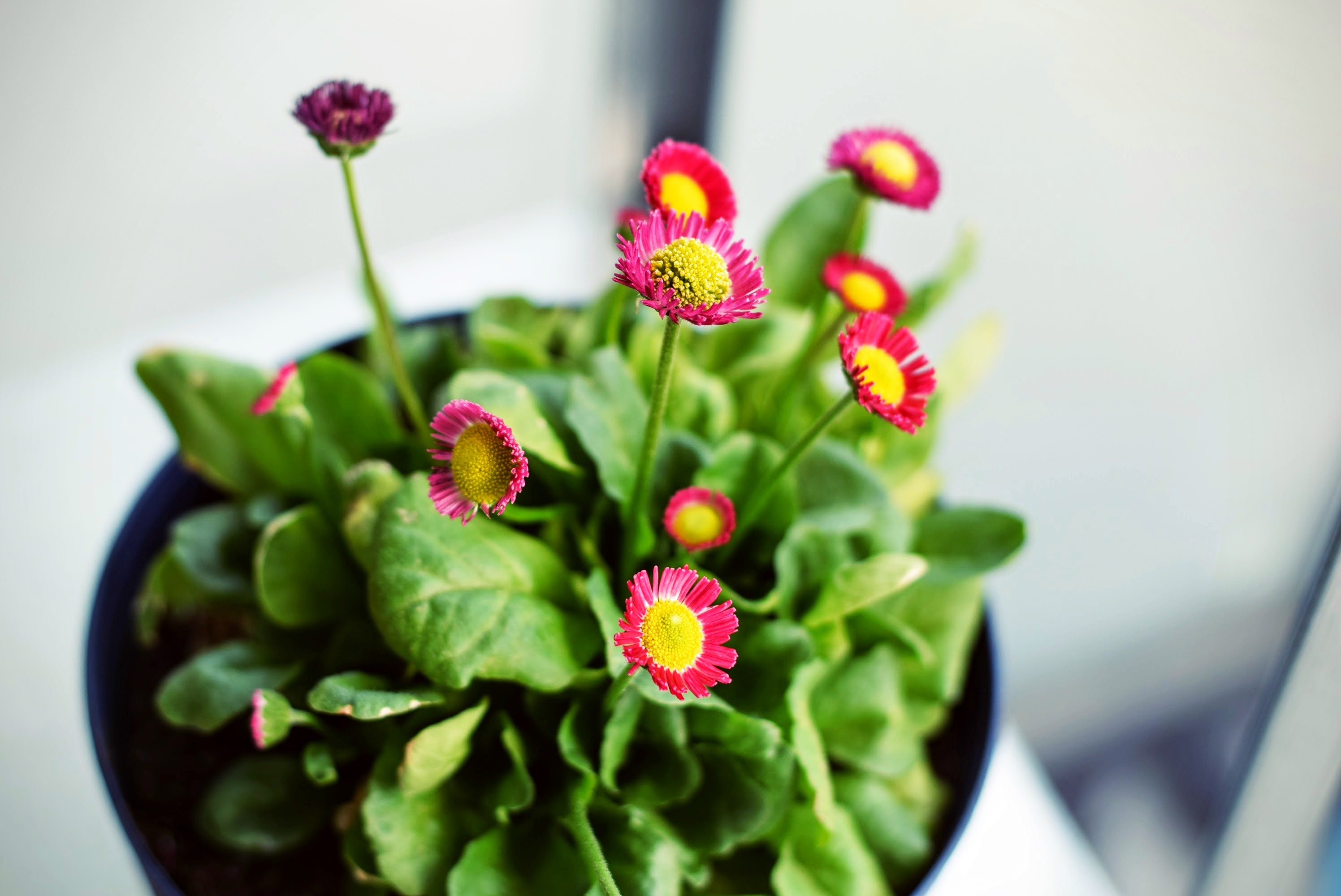 Image captured by Tim Gouw
"All the flowers of all the tomorrows are in the seeds of today." 
Ancient Indian Proverb
Today is "Plant A Flower Day"! What a perfect time to cultivate your inner green thumb and officially welcome the start of Spring. Would you try your hand at planting but aren't sure how? Not to worry. Here are a few tips to get you planting like a pro.
Just because you're busy doesn't mean you can't grow flowers. 
Choose your container. Most would say to start with the flower but we like to get adventurous and start with the container. Be creative! You can use a traditional flower pot, a fish bowl, a recycled mason jar, a tea tin, a light bulb... anything that captures your individual style.

 
Identify plants that will thrive in your container. Different plants (like people and puppies) like different things. If you've chosen a clay pot for instance, try flowering plants like petunias and geraniums. They tend to thrive in clay pots. If your container is on the smaller side, a plant that doesn't grow quickly or too largely is your best bet. Check out your local nursery and bring your container along. They'll help you find the best options for you.
Do some soil searching. Okay, we apologize for the pun. But the soil you choose is critical to sustaining your plant. Depending on the plant you've selected, straight potting soil may not be enough. Do a little digging to find out whether you'll need to mix in some top soil or supplement with specific ferterlizer.
Get serious about what you're capable (and willing) to do. If you're someone who forgets to water, go with a cactus or succulent. These types of plants are very resilient and don't need a ton of care.
Finally, find a little nook to place your new friend. Place it on your desk at work, or in the center of your dinner table, in your garden, or in a window bed. Think of where you spend your time and how you can improve that space with just a simple plant!
Still not sure you have what it takes to be a plant parent? Here are a few low-maintenance plants you can start with: 
Tillandsia: a unique air plant that requires no soil, and grows vivid pink bracts
Echeveria: a succulent that blooms in various pigments with a gorgeous flower shape
Snake plant: a plant whose leaves grow straight up in wavy, ribbon-like way
Pothos: a quickly-growing plant that is great for hanging from high spaces. Watch as its leaves spread out over its pot
Philodendron: a house plant with large heart-shaped leaves
Aloe: a succulent that has medicinal properties. Its leaves are plump and contain a soothing gel that can soothe the skin

 

Hosta: a shade-resistant plant that can vary greatly in size

 
Bring life to your:

Happy planting!
Posted by Mary Dimacali in Plant Care
29
Friday December 29th 2017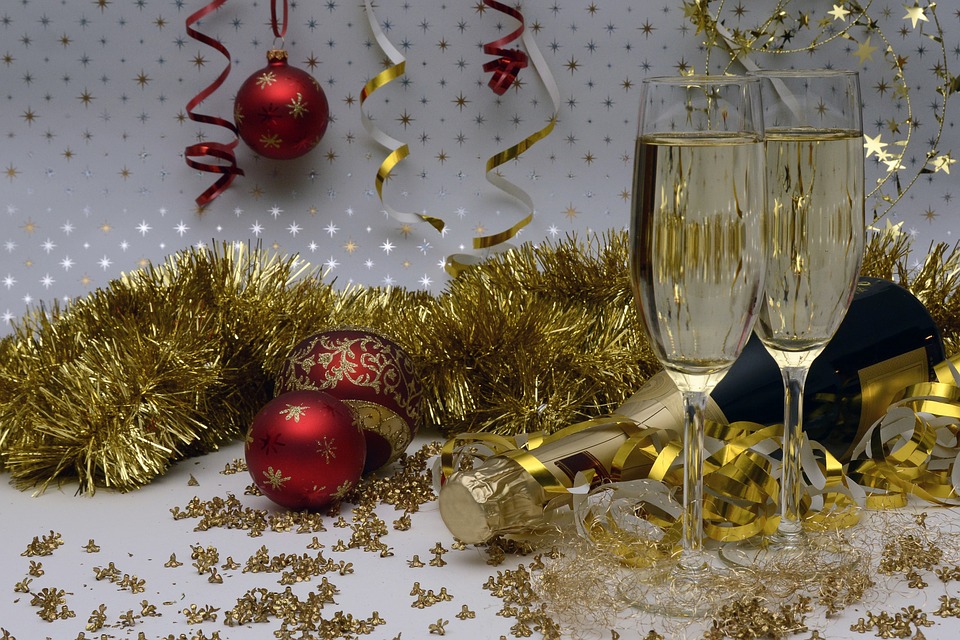 Photo via http://ow.ly/EqgQ30huhli
Take a moment to look around your home. Did you spend a lot of time creating and putting up Christmas decorations this year? If so, there's no reason to put them all away: Many of them can be repurposed for your New Year's Eve party. Try out these easy ideas that will make your New Year's Eve décor a hit with your guests.
21
Thursday December 21st 2017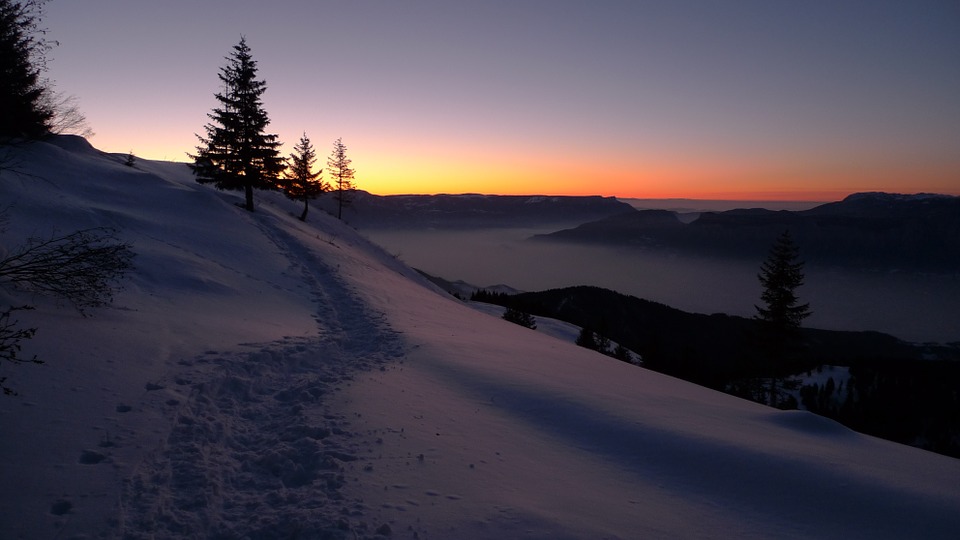 Photo via http://ow.ly/DJBF30hndfp
Are you looking forward to the winter solstice? It's coming up on Thursday, Dec. 21, this year. You probably already know that the winter solstice is the shortest day of the year. Today, I've got some more facts about this incredible event that may surprise you.
13
Wednesday December 13th 2017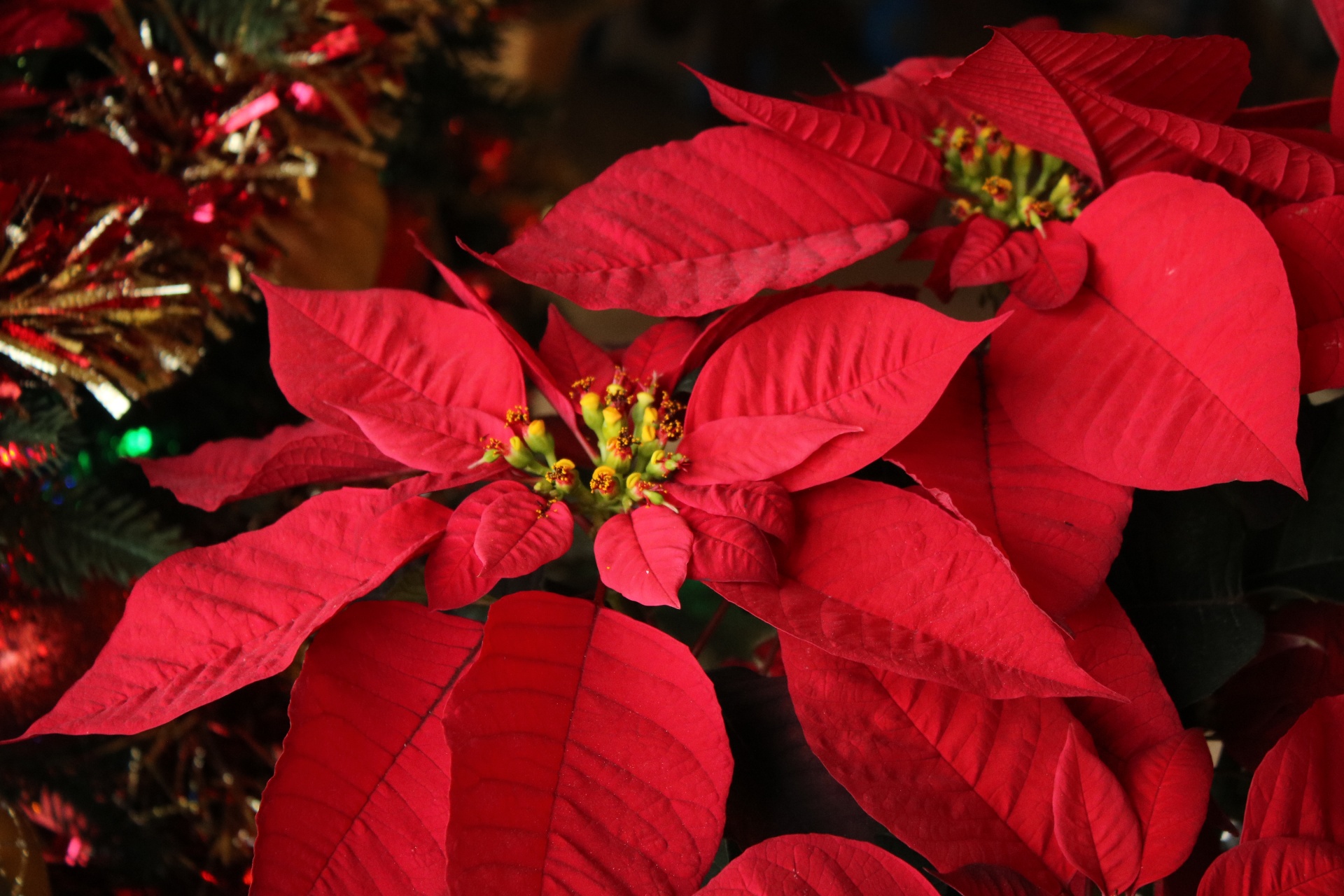 Photo via http://ow.ly/iKCr30hd0UM
Poinsettias are a popular favorite around Christmastime. Going to church and seeing red poinsettias with their pots wrapped in shiny green foil makes me feel festive at this time of year. Chances are good that you have a lovely gathering of poinsettias in your home or office already. But have you ever wondered how this distinctive plant became so closely connected with the Christmas season? This week, I took a closer look at the poinsettia and its interesting history, and here's what I found.
06
Wednesday December 6th 2017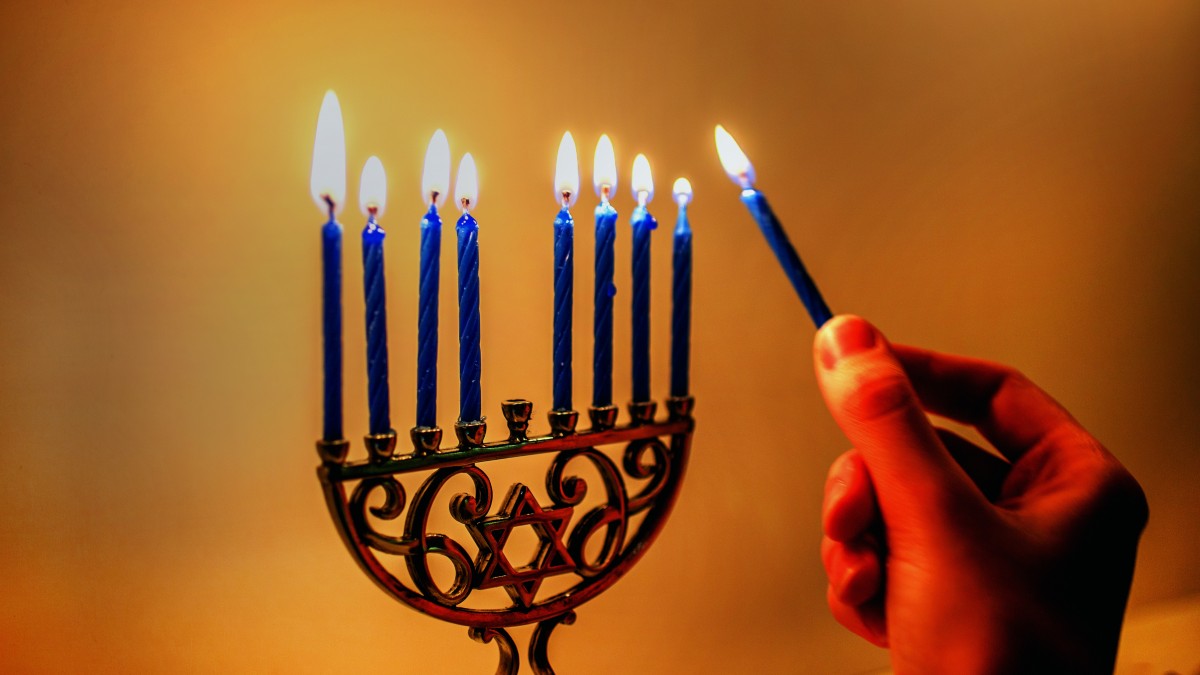 Photo via http://ow.ly/qQu130h3y5q
This year, the celebration of Hanukkah begins on the evening of Tuesday, Dec. 12, and ends on Wednesday, Dec. 20. Even if you're not Jewish, you probably know about the lighting of the menorah. You may even be familiar with some of the foods eaten during this celebration. But there are some things that may surprise you about Hanukkah. This week, I'm letting you in on some interesting facts connected with the celebration of Hanukkah.
30
Thursday November 30th 2017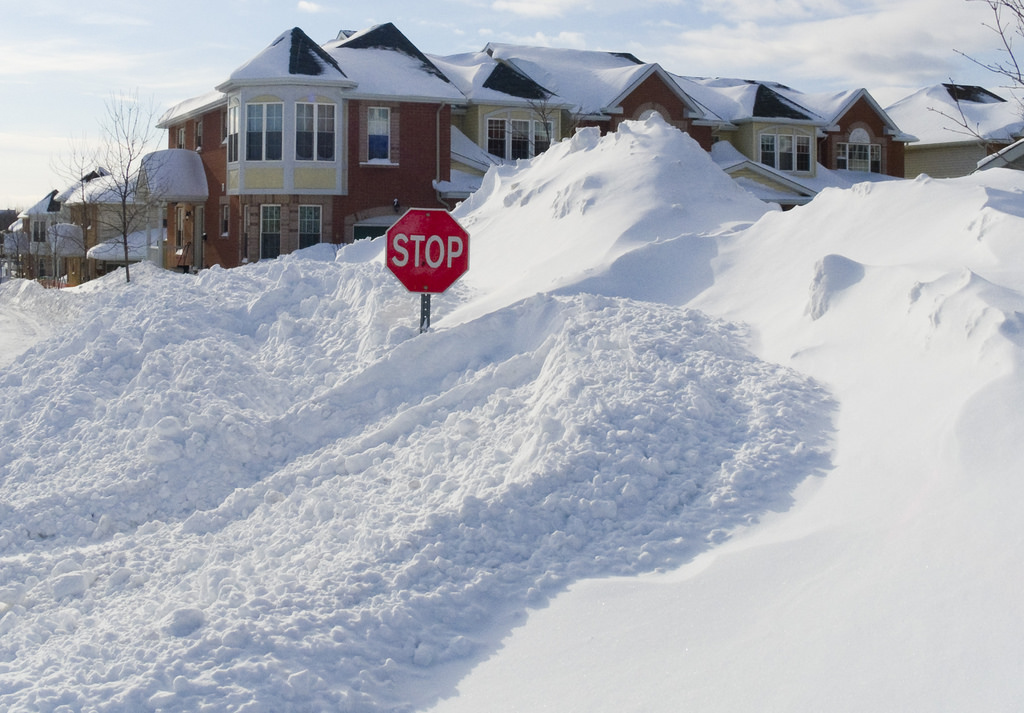 Photo via http://ow.ly/zepC30gVMvP
Are you going to get a lot of snow and extremely cold temperatures this winter? The answer to that question depends on where you live. As always, the Old Farmer's Almanac has a lot to say on the matter. What sort of weather are you likely to see outside your window while we're waiting for the spring growing season to arrive? Let's find out if you'll need your snow shovel, snow blower, salt, or all of the above for winter 2018.
22
Wednesday November 22nd 2017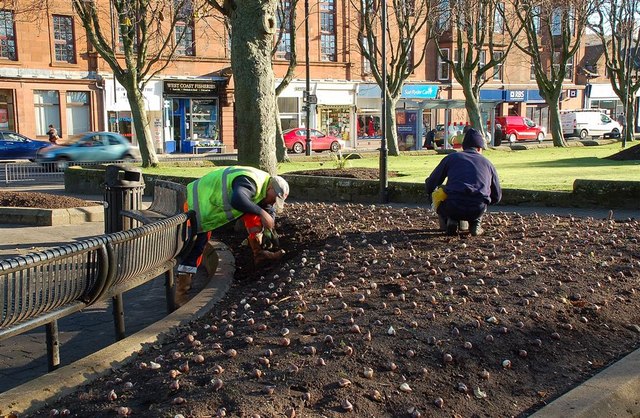 Photo via http://ow.ly/53K330gKYVw
We've been blessed with a fairly warm autumn, so I hope you've been spending lots of time outdoors with family and friends. While there's still a little time before the ground freezes, why not dedicate an afternoon to a little gardening work? This week, I have some tips for planting bulbs this month that will yield a gathering of beautiful spring flowers next year.
15
Wednesday November 15th 2017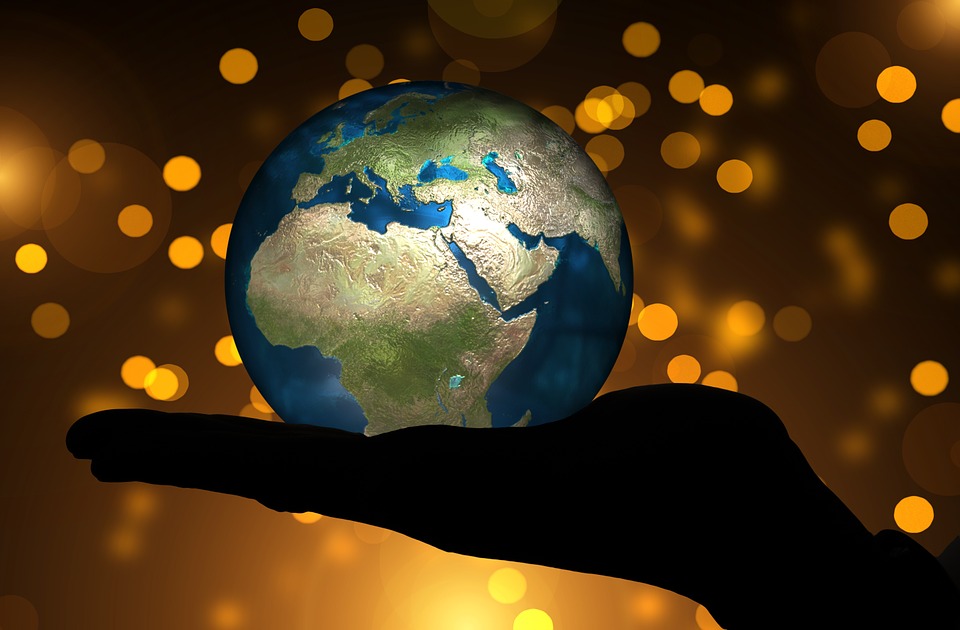 Photo via http://ow.ly/VmVt30gCy29
I love getting together with family and friends to enjoy a delicious meal on Thanksgiving. I like to combine traditional favorites like turkey, stuffing, and cranberries with new dishes like rosemary sweet potato stackers and crescent rolls stuffed with veggies and cheese. Most of us think of Thanksgiving as a uniquely American holiday, but days of gratitude are celebrated all over the world. Check out how other countries celebrate Thanksgiving around this time of year!
08
Wednesday November 8th 2017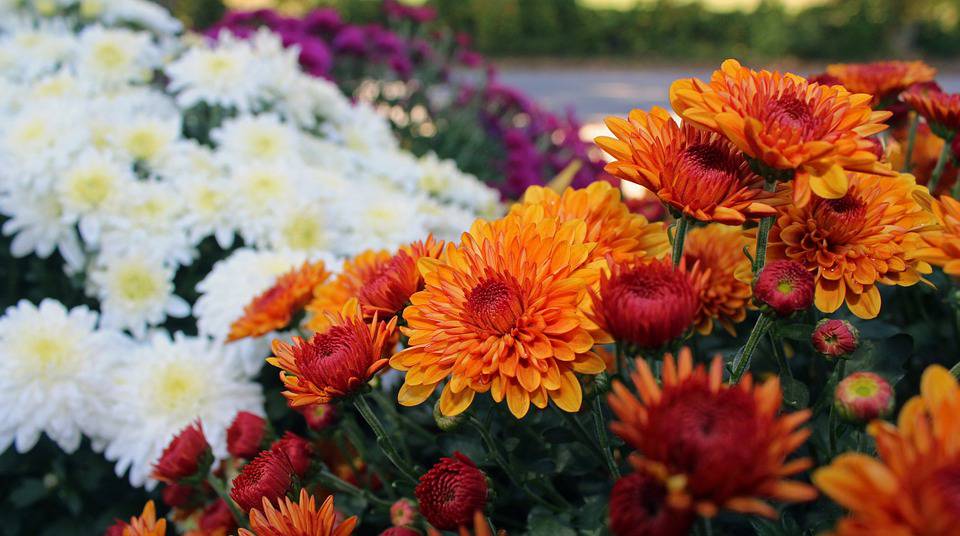 Photo via http://ow.ly/wUHL30go7rT
This time of year, chrysanthemums can be spotted on walkways, patios, and porches and in window boxes and yards. They are such cheerful flowers, and they look so gorgeous in the autumn light. I think the chrysanthemum is the perfect choice for November's birth flower; don't you? In celebration of the chrysanthemum, I dug up a few facts you may not know about these personable blooms.